Digital Low Resistance Ohmmeter (DLRO) Calibration
With high-level precision, Transcat performs accredited calibrations of digital low resistance ohmmeters (DLROs). We calibrate DLROs of all types, including those that provide the four-wire measurement method to eliminate lead resistance. Accurate, periodic calibration helps to ensure that your ohmmeter tests rapidly and correctly as you measure the resistance of circuit breaker contacts, bus bar joints, aircraft frame bonds, wire, cable and more. We also want you to have instruments in optimal condition for repetitive, production testing. You can rely on Transcat's industry-leading electrical calibrations for all of your DLRO models with various low resistance capabilities, output options, and features.
Reduce Risk with Accredited DLRO Calibration Services
Service engineers need precision accuracy and safety during all of their low resistance measurement operations. That's why we calibrate the DLRO with high-level accuracy, no matter its resolution, range, accuracy and applications. You can take steps to avoid erroneous readings that lead to costly, and possibly dangerous, risks by choosing a calibration provider that:
Calibrates all models and sizes of DLROs, including those from industry leading manufacturers such as Megger, AEMC, Hioki, and Extech
Offers proven, yet competitively priced, ISO/IEC 17025-accredited laboratory capabilities with NIST traceability.
Performs testing precisely to manufacturer specifications, or to your customized parameters, to ensure repeatable readings within your instrument's specified accuracies.
Provides fast turnarounds for onsite, in-process, or laboratory calibration options, which are all accredited.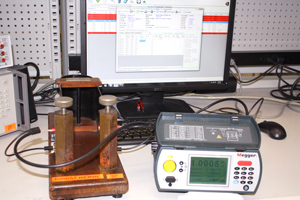 World-Class Low-Resistance Ohm-meter Testing
Our knowledgeable technicians, many of whom have earned the prestigious ASQ CCT designation, perform services in accordance with calibration processes designed by world-class metrology experts. Transcat's skilled staff maintains centrally controlled datasheets and stringently managed procedures across our North American labs. In addition to accredited DLRO calibration lab services, our capabilities cover:
A complete range of low-resistance measuring instruments, including microhmmeters and milli-ohmmeters from Megger, Extech and more.
Insulation testers, plus benchtop and handheld resistance testers and megohmmeters.
Digital, analog, handheld & benchtop multimeter calibration
Whether a lab or an onsite calibration is chosen, you will experience efficient, top-tier services, in conjunction with an uncompromising commitment to customer service.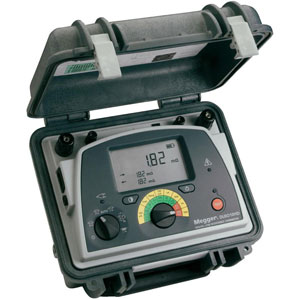 Wide-Ranging Electrical Calibration Expertise
Transcat offers accredited Electrical Calibrations in all of its laboratories to support electrical system performance. We understand that you may be operating your ohmmeter in extreme conditions or remote locations. Our calibrations are performed under strict quality standards to support safe and reliable operations of your electrical testing equipment, whether it is undergoing the rigors of the production line or field environment. For specialized electrical needs, we offer a Reference Electrical Laboratory in Houston, Texas with automated procedures designed to maximize repeatability and reproducibility. We are here to assist you in monitoring resistance in the interest of safety, quality and cost management.
Digital Low Resistance Calibrations
For more information on calibrating a DLRO, please use our Live Chat system located on the right side of the page, Request a Quote form, contact us, or call Transcat directly at 800-828-1470.