Rent the Ametek Sorensen SGA300X33C High Power DC Power Supply
High Power DC Power Supply,Anlg 10kW,0-300V,0-33A
Order #: SGA300X33C-RENT2
Mfg #: SGA300X33C-RENT2
Call for price
Call for price
Rent the Ametek Sorensen SGA300X33C High Power DC Power Supply
High Power DC Power Supply,Anlg 10kW,0-300V,0-33A
Order #: SGA300X33C-RENT2
Mfg #: SGA300X33C-RENT2
Call for price
Request a Rental Quote
Have a Question? Speak to a Transcat Rental Expert: 800.264.4059
Call for price
Availability:
Call for Availability
Product Highlights
High Power Density

: Up to 15 kW in a 3U / 30 kW in a 6U chassis


Wide Voltage Range

: 0-40V up to 0-600V, in increments of 5 kW from 5 to 30 kW


Fast Load Transient Response

: Protection from undesired voltage excursions


Low RMS and P-P Noise

: Suitable for the most sensitive applications


Parallelable up to 150 kW

: Expandable as your requirement grows


Modular Design

: Upgradeable for the ultimate in investment protection


Sequencing

: Program custom waveforms


Easy-to-read Fluorescent Display

: SGI supports English, French, German, Italian, Spanish, Chinese, Japanese, and Korean languages


16-bit Resolution

: Optional IEEE-488.2 + RS-232C + Ethernet provides precise control


Ethernet Control

: LXI Class C compliant communication through integrated web server


Direct Relay Control

: Control output and sense isolation relays, along with polarity relays. (Ethernet Option Only)


Hardware Trigger

: Ethernet Option Only


Applications

Process Control
Whether you are controlling ion beams for the manufacturer of semiconductors, or driving a solution for precise control in a plating process, the SG series is an ideal choice with it's small size, reliable modular design and standard analog programmability. Direct control of V and I along with 0-10V outputs allowing monitoring of the actual voltage and current, provides a simple interface for your PLC or other type of analog controller.

Product Development
Testing & Burn-in DC-DC converters, laser diodes, automotive and semiconductor components and aircraft flight hardware are just a few of the items being tested using the SG product family. From simple front panel control to complex test sequences for compliance testing, the SG series will grow with your product needs.

Research
A research environment presents some of the most demanding requirements on your test instrumentation. Equipment that is sufficient today, may not meet the needs of the next project. With the SG series this is no longer a problem. The modular design allows you to easily upgrade to higher power levels in the future, or parallel units to achieve up to 150 kW. With the sophisticated sequencing capability of the SGI model, you can build an infinite variety of test or diagnostic programs and have them execute directly from the power supply.

Automotive Component Test
The 16-bit resolution of the Ethernet programming and hardware triggering allows for detailed sequencing associated with battery fluctuation simulation. The tight load regulation capability of the SG series makes it a superior source for validation and acceptance testing and burn-in of automotive components. The 40V models, in particular, provide a full range of testing to simulate battery conditions. Margin testing of 12V and 14V nominal components, such as electronic control units (ECU) and electromechanical components, is easily achieved.

Rackmount ATE Systems
The high power density of the SG series makes it ideal for ATE System integration. The wide variety of voltage and current combinations in 3U and 6U heights allows multiple voltage outputs in a small amount of space. The wide variety of control methods possible, allows easy integration into legacy systems as well as high speed systems.

Battery Charging




The SG series provides high accuracy voltage output to optimize battery charging. Battery charging requires high accuracy voltage and stable current output for fast bulk and absorption phase charging and high accuracy and stable voltage for float charging to avoid "gassing" the battery. With the remote interface options, the charging process can easily be automated for volume production.

The SG series represents the next generation of high power programmable DC power supplies. Designed for exceptional load transient response, low noise and the highest power density in the industry. The industry leading power density is enhanced by a stylish front air intake allowing supplies to be stacked without any required clearance between units.

At the heart of the SG series is a 5 kW modular supply. Depending on the output voltage, one to six modules can be configured in a single chassis to deliver 5 kW to 30 kW of power. These chassis can then be easily paralleled to achieve power levels up to 150 kW. Paralleled units operate like one single supply providing total system current. Available in two control versions, the SGA has basic analog controls, while the SGI provides intelligent control features
NOTE: This instrument is extremely heavy unit and needs to ship freight. Orders must be placed before 4 pm ET / 1 pm PT to allow time for scheduling freight pickup.
How to Rent from Transcat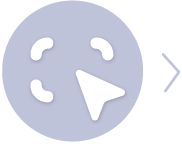 1. Select Your Rental Product
Need help selecting a unit? Try using our Product Finder or search our available units
Can't find what you are looking for? Is the rental unit you need, not available? Give us a call at 800-828-1470 or our chat feature to speak with one of our dedicated Rental Experts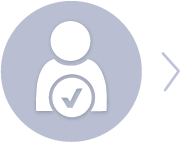 2. Contact Our Team of Rental Experts
Contact us here or click below to submit your request for a rental quote and a member of our Rental Team will review the request and will reach out to you very soon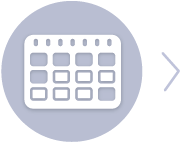 3. Select Your Rental Period & Complete Your Order
Our weekly period lasts 7 calendar days, while our monthly rental period lasts 28 calendar days
Provide your form of payment, sign the rental agreement and any other required documents, and we will ship you the unit