Aeroflex PN9000B FOR RENT
Phase Noise Test System
Order #: PN9000B-RENT2
Mfg #: PN9000B
Call for price
Call for price
Aeroflex PN9000B FOR RENT
Order #: PN9000B-RENT2
Mfg #: PN9000B
Call for price
Request a Rental Quote
Have a Question? Speak to a Transcat Rental Expert: 800.264.4059
Call for price
Availability:
Call for Availability
Aeroflex PN9000B Highlights
The PN9000 Automated Phase Noise Measurement System is the first system designed specifically to address the requirements of Automatic Test Systems for laboratory, production and maintenance purposes. Before the advent of the PN9000 system, phase noise measurements were tedious, time consuming and difficult to set up. Measurements of this type were therefore relegated to the laboratory environment where specialists could "tweak" the instrumentation, fine tune technique, and apply sophisticated mathematical tools to ensure the precision and accuracy of the measurement.
Today's advanced Communication and Radar systems require the utmost in spectral purity to achieve their performance goals. To ensure the performance of these advanced systems is not degraded due to deficient signal sources, it has become essential that spectral purity parameters such as phase noise and spurious content are measured for quality verification of production units.
The PN9000 is ideally suited to such requirements because it is a fully integrated system and has been designed specifically to facilitate automated measurements. The PN9000 is a modular system which is configurable to support a wide variety of applications, reference sources, frequency coverages, and signal analysis requirements.
The PN9000 has been certified for accuracy and residual noise for both AM and PM Noise by the National Institute of Standards and Technology (NIST) in accordance with Calibration Report 813003.
A wide choice of RF and Microwave Mixers and Demodulators, as well as built-in or external references, combined with low-noise VCXO options, provide the versatility to measure the spectral purity of any kind of RF or Microwave source, including Crystal Oscillators, Synthesizers, VCO's, DRO's, etc.
Simple and Fast Measurements
Complete Frequency Coverage
Versatile Modular Architecture
NIST Traceable Accuracy
How to Rent from Transcat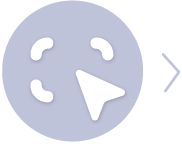 1. Select Your Rental Product
Need help selecting a unit? Try using our Product Finder or search our available units
Can't find what you are looking for? Is the rental unit you need, not available? Give us a call at 800-828-1470 or our chat feature to speak with one of our dedicated Rental Experts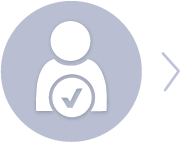 2. Contact Our Team of Rental Experts
Contact us here or click below to submit your request for a rental quote and a member of our Rental Team will review the request and will reach out to you very soon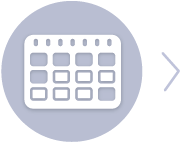 3. Select Your Rental Period & Complete Your Order
Our weekly period lasts 7 calendar days, while our monthly rental period lasts 28 calendar days
Provide your form of payment, sign the rental agreement and any other required documents, and we will ship you the unit