Acterna/TTC 41440A FOR RENT
T1/FT1 Drop & Insert Interface Fractional T1 (FT1)
Order #: 41440A-RENT2
Mfg #: 41440A
Call for price
Call for price
Acterna/TTC 41440A FOR RENT
T1/FT1 Drop & Insert Interface Fractional T1 (FT1)
Order #: 41440A-RENT2
Mfg #: 41440A
Call for price
Request a Rental Quote
Have a Question? Speak to a Transcat Rental Expert: 800.264.4059
Call for price
Availability:
Call for Availability
Acterna/TTC 41440A T1/FT1 Highlights
The Fireberd 6000 Communications Analyzer brings advanced testing capabilities to today's data networks, enabling you to maximize your testing capabilities and minimize your training costs. Whether your test requirements include Async or ATM testing, physical layer and data link layer analysis, or generation and measurement of the jitter tolerance of your T1 or 2M circuits, the Fireberd 6000 gives you the power to analyze most network interfaces found within your network.
With an intuitive, menu-driven test methodology, the Fireberd 6000 performs traditional bit error analysis, frame and cell generation, along with signal, performance and timing measurements. The Fireberd 6000 is fully programmable, with customized printouts, programmable user patterns, frequency synthesizer, and user-defined flow control.
Perform Bit Error, Signal and Performance Analysis on Datacom, T1/FT1, 2M/Nx64, DDS, E3 and T3 Services
Complete Jitter Generation and Measurements on T1, 2M and 64 kb/s Circuits
Monitor and Generate Traffic on ATM and Frame Relay Networks
Can Interface with DDS, T-Carrier, CCITT, and Data Interfaces
How to Rent from Transcat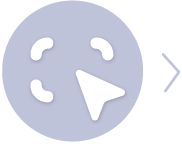 1. Select Your Rental Product
Need help selecting a unit? Try using our Product Finder or search our available units
Can't find what you are looking for? Is the rental unit you need, not available? Give us a call at 800-828-1470 or our chat feature to speak with one of our dedicated Rental Experts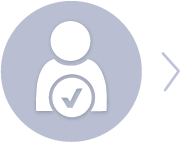 2. Contact Our Team of Rental Experts
Contact us here or click below to submit your request for a rental quote and a member of our Rental Team will review the request and will reach out to you very soon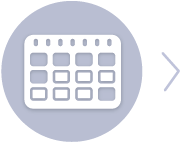 3. Select Your Rental Period & Complete Your Order
Our weekly period lasts 7 calendar days, while our monthly rental period lasts 28 calendar days
Provide your form of payment, sign the rental agreement and any other required documents, and we will ship you the unit